Meet
Jeanette Posine, The Bannock Lady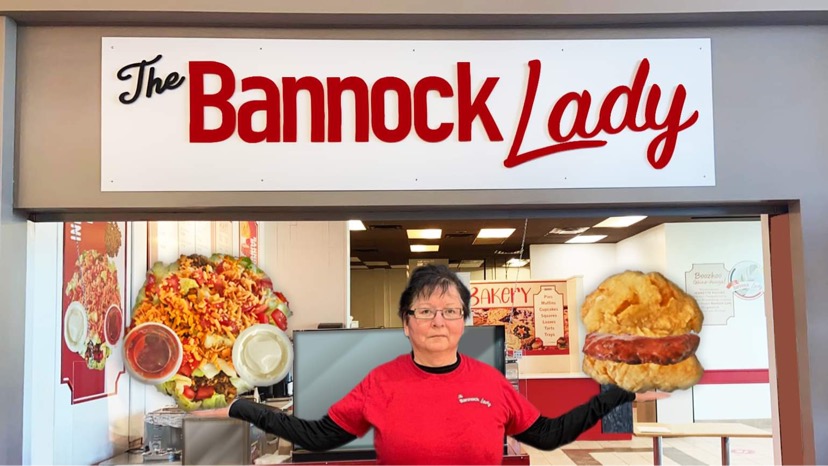 Thanks to everyone who took a Folklore Festival 2022 Folklorama Style Jaunt to our participating Food Vendors. We thank The Bannock Lady and encourage you to visit them all year round.
THE BANNOCK LADY provides take-out & Catering Service. Take Out will feature Bannock both baked & fried, Bannock Burgers, Indian Tacos. Jeanette Posine is from Pays Plat First Nation. Using the tried, trusted and true bannock receipe, Jeanette has been selling Bannock, Bannock Burgers & Indian Taco at Thunder Bay and surrounding area events for many years. She has developed quite the following. It is this following that has dubbed her "The Bannock Lady". The Bannock lady has expanded her menu and now offers Take-out & Catering Services.
Intercity Shopping Centre
Monday to Friday 11am to 7pm
Saturday & Sunday 11am to 5pm

Phone: (807) 632-6786

Facebook page: https://www.facebook.com/Bannock-Lady-926309980726308


Suggestions for getting to the links on the Web
Facebook Link
The Bannock Lady
Website Link
The Bannock Lady Website